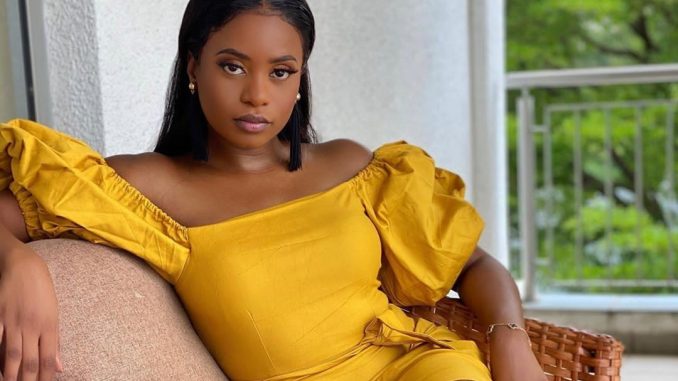 The landlord of the property housing the company, GLAM'D Africa, Dr Ayuba Musa, has dismissed Mr Jackson Ude's claims concerning the ownership of the house he said belonged to the daughter of Nigeria's Vice President Yemi Osinbajo, Kiki.

Musa's reaction was sequel to a social media post by Ude, a New York-based blogger and former presidential aide, that Vice President Yemi Osinbajo's daughter, Kiki, owns the property which houses her company, GLAM'D Africa.
However, the landlord, in a disclaimer he signed on Friday in Abuja, said the property was never, at any point in time, sold to the Vice President's daughter or to anyone.
Musa said that he remained the rightful owner of the property and that all documents on the house were still carrying his name and challenged anyone in doubt to check with the FCT authorities.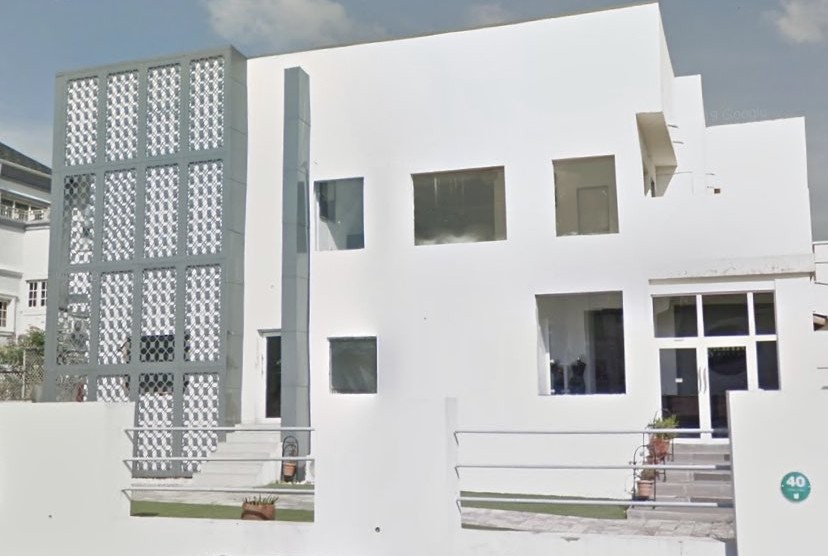 "In reaction to the recent reports on social media with regards to the above mentioned property, I write to declare that I, Dr Ayuba Z Musa, am the rightful owner of the said property located at No. 40 Durban Street, Wuse 2, Abuja.
"I have all my documents which are duly registered with the Abuja Geographic Information Systems (AGIS).
"I have never at any point sold or have agreed to sell my property to GLAM'D Africa, Miss Osinbajo or to any other person; this is completely false," he said.
According to him, Osinbajo's daughter is his tenant and has been since April 12, 2017, adding that the tenancy was recently renewed for an additional period of one year.
Ude, had through his platform, recently claimed that the suspended EFCC chairman, Ibrahim Magu, had confessed to giving N4 billion to the Vice President.
He further reported in another social media post, querying where VP Osinbajo's daughter got the money to purchase an Abuja N800 million property.
Ude's post read: "How did Kiki Osinbajo, VP Osinbajo's daughter, earn N800million she invested in the property housing her Glam'd Africa Beauty House in Abuja on 10 Durban Street, Wuse 2. Abuja?"
Meanwhile, both VP Osinbajo and his daughter, Kiki, had denied the allegations, saying, it was a lie.
Kiki in her response to the allegation, said: "For me it is completely unbelievable that a grown man will sit in his home and lie about me; a grown man who possibly has children my age! Like many young women in Nigeria, I work hard.
"It may be difficult for people like him to understand that a young woman can work hard and succeed on her own steam. Anyone can verify the ownership of the property of Glamd Africa at AGIS in Abuja. I am a tenant in the property. My landlord's name is Musa Adams."
But VP Osinbajo, who said Ude was in the habit of publishing malicious articles against his person, had petitioned the Inspector General of Police (IGP), Mohammed Adamu, to investigate his accuser, some of the printed copies of his past publications he said had been attached to his petition.
Also, Osinbajo, said, Ude had likened him to the alleged transnational scammer, Ramon Abbas, aka, Hushpuppi, by calling him 'Hush-bajo.'
Consequently, Osinbajo, who said the Ude's articles and misrepresentations were defamatory and capable of bringing him to ridicule before members of the public, had called on the IGP to probe the blogger with a view to prosecuting him for criminal defamation.
The petition read in part, "These vicious and malicious publications are meant to achieve one objective only, to present to his readership and others (Nigerians and foreigners) that our client is a dishonest and disloyal public officer and consequently unfit for the position of Vice-President of the Federal Republic of Nigeria he is occupying.
"We are of the view that unless an action for criminal defamation is commenced against the said Mr. Jackson Ude, he will continue to use his social media platform to publish materials that are false and criminally defamatory of our client's reputation.
"In view of the above, we humbly request that you cause the above allegations made against our client to be investigated and if the suggested investigation confirms our complaint of the falsehood of these allegations, to initiate criminal proceedings pursuant to the provisions of Sections 391-395 of the Penal Code Act for criminal defamation against the said Jackson Ude."