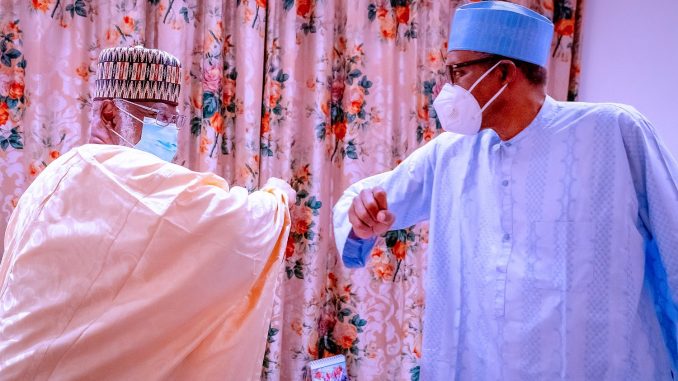 Nigeria's President Muhammadu Buhari on Friday received former Head of State, Gen. Abdulsalami Abubakar who visited him at the Presidential Villa, State House, in Abuja.

Earlier before Abubakar's visit, Bubari had, in a separate audience, met with the Chairman of National Drug Law Enforcement Agency (NDLEA) Mohammed Buba Marwa.
ALSO READ: ECOWAS observers arrive in Benin for April 11 presidential election
Marwa was a former military governor in Lagos State.
No detail has been given on Abubakar's visit, but reason for Abubakar's visit may it may be premised ongoing effort at addressing the security issues in the country, especially in the restive Northeastern part of the country.