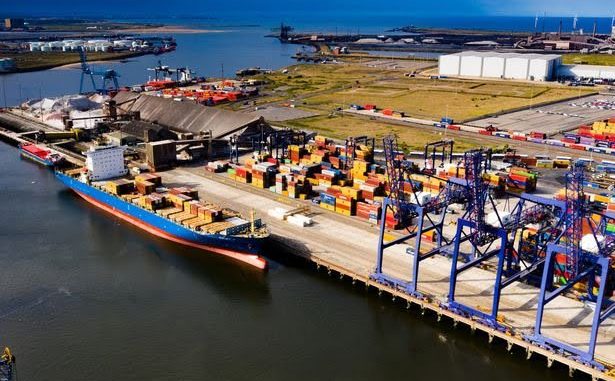 Teesport, the third largest in the United Kingdom, has welcomed the arrival of the biggest ever container ship to dock at the port after journeying for 18 hours from Belgium.

The Adelheid-S, which is operated by global shipping company MSC, spans a length of 222.5m, 32.2m wide and can carry 3,400 twenty-foot containers, arrived Teesport on Tuesday.
The mammoth vessel arrived after an 18-hour journey from Antwerp in Belgium.
TeessideLive quoted Frans Calje, PD Ports' CEO, as saying: "The covid-19 crisis has highlighted the importance of the global supply chain to our region's economy.
"As one of the UK's major pieces of infrastructure, Teesport has continued to operate throughout this global crisis, keeping the country supplied with imports of food, fuel, pharmaceuticals and other goods essential to everyday life.
"We continue to invest heavily in our facilities at Teesport to support the rise in demand for trade passing through the North of the UK.
Teesport is a large sea port located in the unitary authority of Redcar and Cleveland, in the ceremonial county of North Yorkshire, Northern England.
Owned by PD Ports, it is located approximately 1 mile (2 km) inland from the North Sea and 4 miles (6 km) east of Middlesbrough on the River Tees.
Teesport is currently the third largest port in the United Kingdom, and amongst the ten biggest in Western Europe, handling over 56 million tonnes of domestic and international cargo per year.