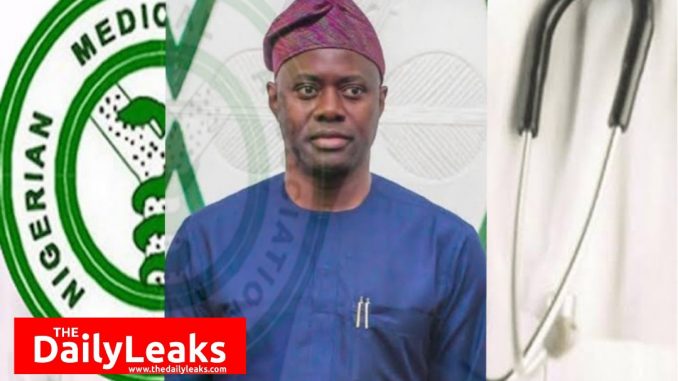 The Nigerian Medical Association (NMA), Oyo State branch, has kicked against the state government's plan to reopen schools and worship centres, amid growing COVID-19 cases.

The association, in a statement jointly signed by its Chairman and General Secretary, Dr Akin Sodipo and Dr Oluwaseun Adebayo respectively, described the government's decision as surprising and unexpected.
The state government had, on June 15, directed Primary Six pupils as well as JSS III and SSS III students to resume classes from June 29, and that religious centres should reopen at 25 per cent capacity.
"The NMA, being a critical stakeholder in the war against the pandemic, has been following closely the progression of the disease and its attendant morbidities and modalities within the state and the country at large.
"We can conveniently say from the statistics at hand that these decisions, although with good intentions, may not be safe for the pupils and indeed, the citizens at large, at this time that the disease appears to be on the increase.
"The NMA is, therefore, using this medium to appeal to the governor to reconsider the opening of the schools and also probably put a cap on the number of congregants at religious gathering for now, to help us study the trend of the disease for a little while," the NMA said.
The association further urged the governor to ensure strict forcement of the existing measures to curb the spread of the pandemic.
It stressed that joining forces to make such important decisions in the fight against COVID-19 would ensure the state and its people emerged victorious within a short period.
"We believe in the intention of this administration in curbing the impact of this disease.
"We also wish to commend the governor for always listening and responding appropriately to the yearnings of the people of the state," NMA said.
Meanwhile, the state has confirmed 661 coronavirus cases, with 56 new cases and nine deaths, according to the Nigeria Centre for Disease Control General Fact Sheet for June 17.