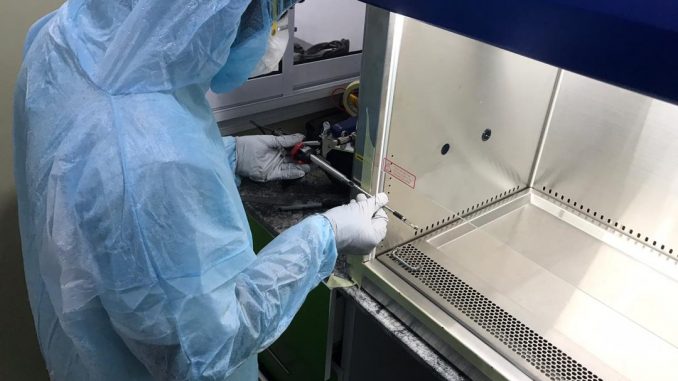 Lagos State is far ahead of others Nigerian states in the total number of people with confirmed cases of COVID-19, as 256 fresh cases were recorded Wednesday.

The Nigeria Centre for Disease Control (NCDC), in its presentation late Wednesday night said, "On the 27th of May 2020, 389 new confirmed cases and 5 deaths were recorded in Nigeria.
ALSO READ: BREAKING: Coronavirus enters Kogi, two first cases recorded
The NCDC also informed that, "One new Nigerian state, (Kogi), has reported fresh two cases in the last 24 hours."
In its highlight for the day, the NCDC further said: "Till date, 8,733 cases have been confirmed, 2,501 cases have been discharged and 254 deaths have been recorded in 35 states and the Federal Capital Territory.
"The 389 new cases are reported from 22 states- Lagos (256), Katsina (23), Edo (22), Rivers (14), Kano(13), Adamawa (11), Akwa Ibom (11), Kaduna(7), Kwara (6), Nasarawa (6), Gombe (2), Plateau (2), Abia (2), Delta (2), Benue (2), Niger (2), Kogi (2), Oyo (2), Imo (1), Borno (1), Ogun (1), Anambra (1)."