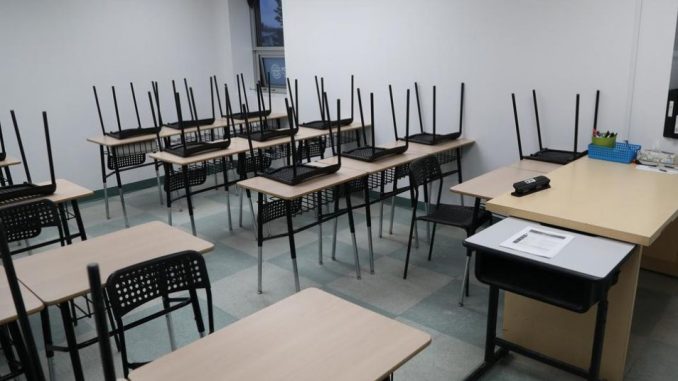 Ontario Premier Doug Ford announced Tuesday that the province is cancelling in-person learning for the school year because of the COVID-19 pandemic.

"The safety of our children is my top priority," Ford said.
The province said in a news release that the decision was made after consultation with the chief medical officer of health and an assortment of medical experts.
"We cannot open schools at this time," Ford said. "I'm just not going to risk it."
ALSO READ: Premier League confirms six tested positive for COVID-19 from three clubs
Ford told reporters that learning will continue online. The province said in its news release that all students "who were on track to graduate" from high school before schools were shuttered in March will be able to graduate, and all students will receive report cards.
Education Minster Stephen Lecce said a full plan for reopening the province's school schools in September will be released by the end of June. He indicated the plan will include measures to ensure physical distancing and to restrict the movement of students at school.
"It is obvious that schools will not look the same, that we will have to reimagine education in some respects in September given that there will have to be some protocol changes," Lecce said.
The province also announced its plan will be "bolstered by an enhanced province-wide virtual learning program that will allow all students to learn, regardless of the challenges that may transpire in the coming months," according to a news release.
When asked why he wouldn't reopen schools in areas of the province with lower COVID-19 case counts, Ford said that he just wouldn't "chance it.
"For a few weeks, it's just not worth it," he said.