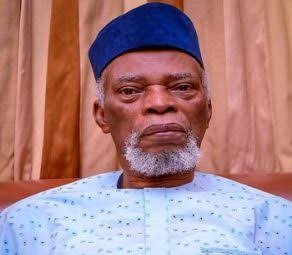 A former governor of the old Ondo State in South West Nigeria, Evangelist Bamidele Olumilua, is dead.

Aged 80, as gathered, the late Olumilua, who was the second civilian governor of the Ondo State, died at the early hours of Thursday in his country home, Ikere-Ekiti.
His eldest son, Muyiwa Olumilua, serving currently as the Ekiti State Commissioner for Information and Civic Orientation, has confirmed their father's death.
ALSO READ: Coronavirus: 315 dead as Nigeria's COVID-19 cases rise to 11,166
The late Olumilua served as the Governor of old Ondo State, Nigeria from January 1992 to November 1993, representing the Social Democratic Party (SDP) the era under which he served climaxed the country's Third Republic.
The late dictator, General Sanni Abacha, had led other military personnel to topple the civilian administration under which Olumilua served as governor, restore military dictatorship into the country.