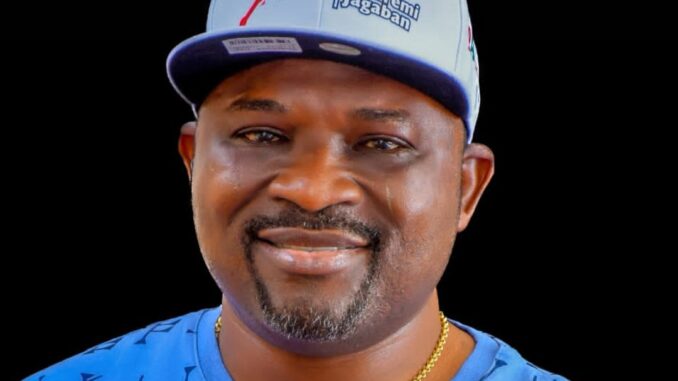 A socio-political group, operating under the aegis of the Patriotic Citizens Assembly (PCA), has endorsed Hon Olaide Akinremi, popularly called Jagaban, a member representing Ibadan North Federal Constituency in the House of Representatives for his second term bid under the platform of the ruling All Progressives Congress (APC)

The group made the declaration on Friday, February 10, 2023, during its 3rd National Convention at Samonda, Emmanuel College, Ibadan Oyo state.
PCA which consists of different sets of people ranging from IT professionals, doctors, young graduates, businessmen, artisans, entrepreneurs and others, said the annual 3rd convention was to formally unveil its programmes ahead of the 2023 general elections by ratifying the adoption of candidates for different political positions.
Speaking at the event, the converner of the group Dr Owoade Adekunle, noted that the decision to endorse Honorable Akinremi, representing Ibadan North Federal Constituency, came after a dispassionate assessment of his first tenure, which he said witnessed unprecedented infrastructural projects, large scale skill acquisition programmes, road rehabilitation works and amongst other landmark projects in Ibadan North constituency.
Owoade described Prince Akinremi as someone who has a genuine heart of service for the people of Ibadan North, saying he has the right people-focused and public service credentials to represent his constituency at this crucial time when capable politicians are difficult to come by.
ALSO READ: MkBuhari approves validity of old N200 notes till April 10
He, then, promised that the group would rally round their adopted candidate and mobilize grassroots support for him to ensure his victory at the polls.
He said, "Sometimes, I begin to wonder if there is a special allowance given to Hon Akinremi that is not given to other members of National Assembly.
"His constituency projects and empowerment programmes dwarfed that of any member. People call him Jagaban, but today, we want to add to his name; let's start calling him "Mr Project" of Oyo State.
"The feedback we get from the streets, even from people who are card-carrying members of the opposition Peoples Democratic Party (PDP) beyond Ibadan North Federal Constituency is that Hon Akinremi has already won his re-election. And so be it by God's grace."
Acknowledging the group's patron, the convener said, "I want to appreciate our patron, a man known for his giant strides while serving as Chairman, Ibadan North Local Government, a force that must always be reckoned with when it comes to politics of Oyo State in general and Ibadan North Local Government in particular. We want to appreciate Hon Demola Omotosho."