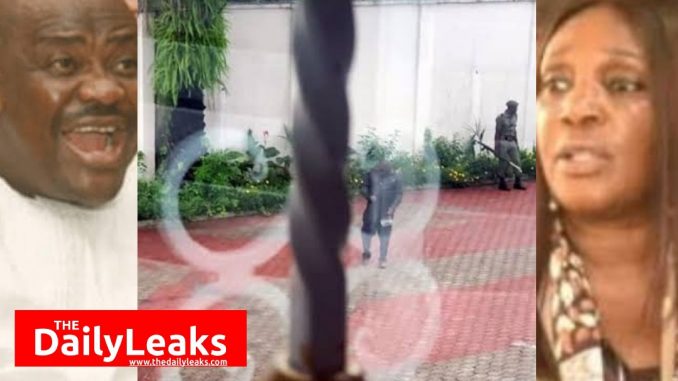 Rivers State Governor, Mr Nyesom Wike has moved in to relocate the former managing director of the NDDC, Joy Nunieh to government house, as armed security operatives invaded her house, Thursday morning.

ALSO READ: NDDC: I rejected Akpabio's secrecy oath, slapped him over sexual harassment, Nunieh, ex-MD, says
The operative had surrounded her house in Port Harcourt, preventing her from moving  before Governor Wike moved in to intervene in the stand-off.
The reason for the invasion could not be immediately ascertained, but Nunieh, who has engaged the Minister of Niger Delta Affairs, Godswill Akpabio, in a running battle after accusing him of fraud, is due to appear before a House of Representatives Investigative Committee in Abuja, today.