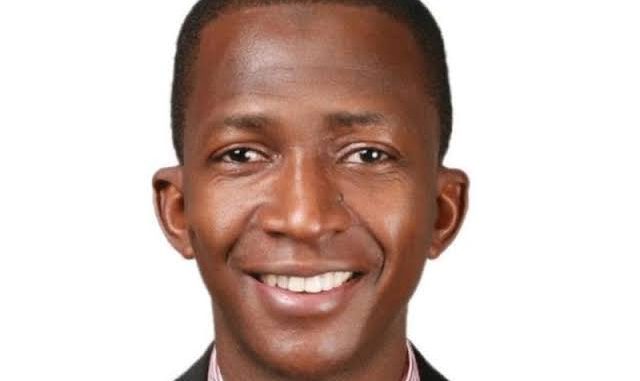 The Senate has confirmed the appointment of Abdulrasheed Bawa as substantive Chairman of the Economic and Financial Crimes Commission (EFCC).

This followed the screening of the nominee at the Committee of the Whole on Wednesday.
Bawa had earlier at plenary, responded to questions from senators on his vision and mission if confirmed as chairman of the commission.
First to contribute was the Deputy Senate President, Ovie Omo-Agege who said that the nomination of Bawa was unique and an inspirational one.
"I am so impressed and in awe in this awesome presentation by Mr Bawa. Ordinarily there would have not been no need to ask the young man any question.
ALSO READ: South-West govs, traditional rulers back Osinbajo's NEC on forest management
"I have been here; this is my sixth year in the Senate. And I have seen nominees come before us. I have not seen any as eloquent in his presentation.
"Ordinarily I would have said take a bow. Clearly he is a very brilliant young man. He is a good product.
"His nomination has generated hope for our young generation. It's an inspirational nomination. It is a nomination that has generated hope for million of our youths in this country.
"With this nomination, the youth of this country can now sit in offices and make those very crucial and fundamental decisions on how Nigeria should be governed. And there cannot be a better platform than the office of the chairman of EFCC."
He said that the appointment of Bawa was the first time a nominee was appointed within the EFCC environment.
Senate Leader, Yahaya Abdullahi drew the attention of Bawa to the pitfall experienced in the institution over the years.
"For you as a young man, how are you going to straight up your operations as chairman of EFCC so that it works for Nigeria and that the controversies of the past are not repeated."
Sen. Bala Na'Allah (APC-Kebbi) said Bawa had clearly demonstrated that he had the capacity and knowledge to run the office of EFCC as chairman.
"I call on my colleagues to approve his nomination."
Sen. Ike Ekewremadu (PDP-Enugu) on his part advised the nominee to learn from the mistakes of his predecessors.
The approval of the appointment of Bawa was endorsed by the lawmakers after a Voice Vote by the President of the Senate Ahmad Lawan.
Bawa, an indigene of Kebbi and a certified anti-money laundering specialist has a Bachelor Degree in Economics.
News Agency of Nigeria (NAN) reports that former chairmen of the commission included Nuhu Ribadu, Farida Waziri, Ibrahim Lamorde, Ibrahim Magu and Mohammed Umar.