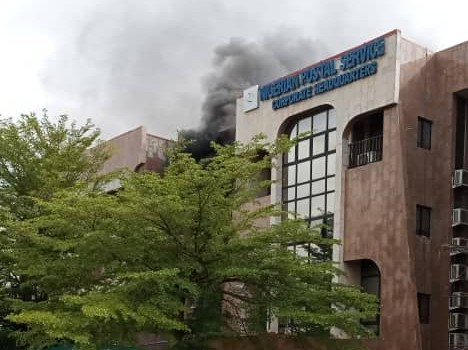 An early morning fire broke out the Nigerian Postal Service (NIPOST) headquarters office in Abuja, and the cause could not be immediately ascertained.

However, the Federal Capital territory Fire Service personnel were, on hand to contain the fire, which attracted a large crowd at the busy Garki 2 in Abuja.
No official could ascertain the possible cause of the fire, but it was gathered the fire started at about 8:40 a.m.
ALSO READ: Nigeria's COVID-19 cases rise to 6,401 with 226 new cases, Lagos, Ogun, Plateau top list
Information had it that was an eyewitness, who drew the attention of the security officers guarding the building to the fire outbreak when he saw smoke coming from the back of the building.