For everyone who is determined to become a reference point, be among the top 10 in his or her chosen field, or be a standard to beat and an example to follow, such a person needs a model as biblically explained, Pastor Tunde Jaiyebo, has said.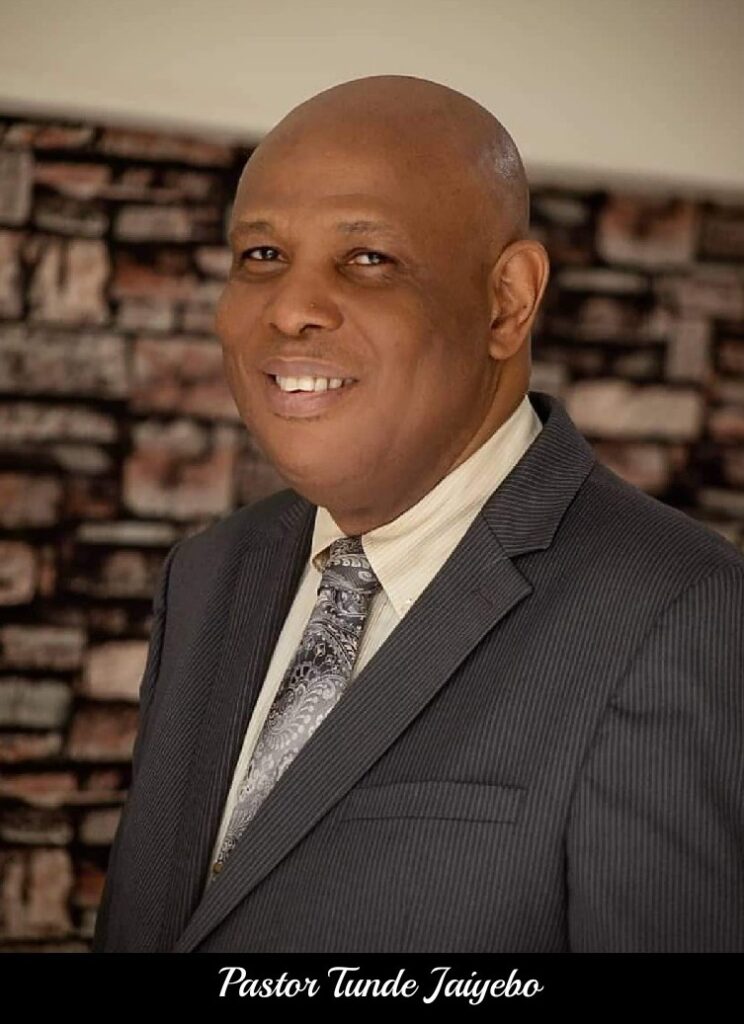 The Senior Pastor of Charis Family International Church, said this while ministering at this year's "Making Your Life Count" conference of the church at its headquarters located along Cultural Centre road, Mokola, Ibadan, the Oyo State capital.
The cleric said, the conference was necessitated as godly inspired, saying "mentorship is the foundational essence of Charis Family International Church."
He said, embedded in the vision of the church is modelling, saying: "It is critical for the church and as individuals to have outstanding results by raising and releasing men to make their life count in such a way that they become a reference point, among the top 10 in their chosen field, a standard to beat and an example to follow."
Teaching on the 2021 church's conference theme: "Imitation Is Not Limitation, with his scriptural references from 1 Corinthians 4:14-16 (Amplified version), the minister said, "God wants us to be models, and He will expose us to models."
According to him: "People, institutions, events and situations are all models. They are designed to create models and guide for us. Modelling helps us to operate better, when you imitate godly models properly, you can do things cheaper and quicker. They chart a path for us to tread on," the minister said.
However, he noted that "God is the first model we are to emulate. Just as Jesus Christ, God the Son, modelled the Father, while He lived here on Earth, we are also expected to model Him."
Pastor Jaiyebo said the how-to model Christ and equally be a model for others is well encapsulated in the Bible, adding, "modelling is learning by copying, imitating or following someone else's example. It is biblical. It is saying their behaviours, lifestyle is good to emulate and imitate."
Referring to the Book of Ephesians 5:1, he said: that makes God an ideal model, explaining that the word "follower" in the King James Version, KJV Bible, means "imitate," charging, "it is practised in following God and imitating His example. Watch what God does and follow Him."
Highlighting further what he called the "Elements of Modelling" from Ephesians 5:1, he said the first element is imitation, that is, "when imitation is not limitation," is when "you duplicate, emulate, doing something like another."
ALSO READ: How to become unbreakable amid challenges, Pastor Jaiyebo reveals
"You model others. There is a wrong imitation, that is imitating outside the biblical principles, it leads to limitation," the minister said.
In explaining what "correct imitation" is, Pastor Jaiyebo said: Firstly, "Correct imitation is not cloning your model — we are just learning from his nature, principle, character and protocols. You are original on your own. You are your only kind. No one can be like you. Imitation is to help you enhance your style and substance."
Secondly, he said it is in "following the model's example." That is, "behave in the same way the person has done by following his full steps."
The third way is that, he said, "modelling involves observation." That is, "giving time to know how the model does things. You can't model someone you can't interact with. To follow involves observation, give the personal attention to know what the person has done," adding that, "God wants people to be emulators," according to Proverbs 4:20.
Such type of modelling, the cleric said fast tracks development and progress of the emulators, as according to him, "to experience ease, speed and outstanding results, you need modelling."
"Models create patterns to follow. Models chart paths for us to tread on. A path is a specific road to a particular place. Some people know the road they don't know the pattern. The road is general, the path is specified. Knowing the way does not take you to the destination, knowing the path is what takes you to the destination.
"Many people know the way, the general pattern, but they don't know the path. A path by the reason of use has become a pattern.
"A model creates possibilities in that if a model has done it, then you too can do it. You can live for the present and mortgage your future. Models release pattern to follow. They create possibilities and power.
"When you understand modelling, you achieve results. We must be model ourselves and be the examples to follow. We must have models we are also following.
"In 1 Corinthians 11:1, Apostle Paul told his audience to pattern themselves after him and follow Christ the Messiah. Can you tell others to do what you do? If you can't say that, your profession and life are not on good footing yet. We should have people we look up to as our models," Pastor Jaiyebo said.