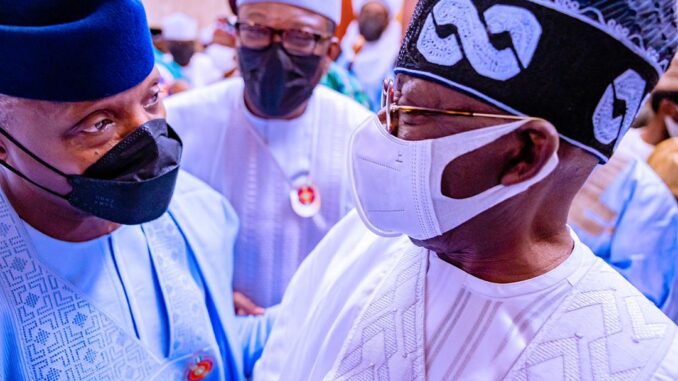 By Oluwafemi Popoola

Controversial Instagram influencer, popularly known as Adetoun, who is renowned for constantly attacking the personality of the current Nigeria's Vice President, Prof Yemi Osinbajo, SAN, is under fire as she lost over 3 thousand followers in less than 5 hours over a video she made canvassing support for Tinubu against Osinbajo, calling Tinubu her "father" and the VP "a fake Pastor."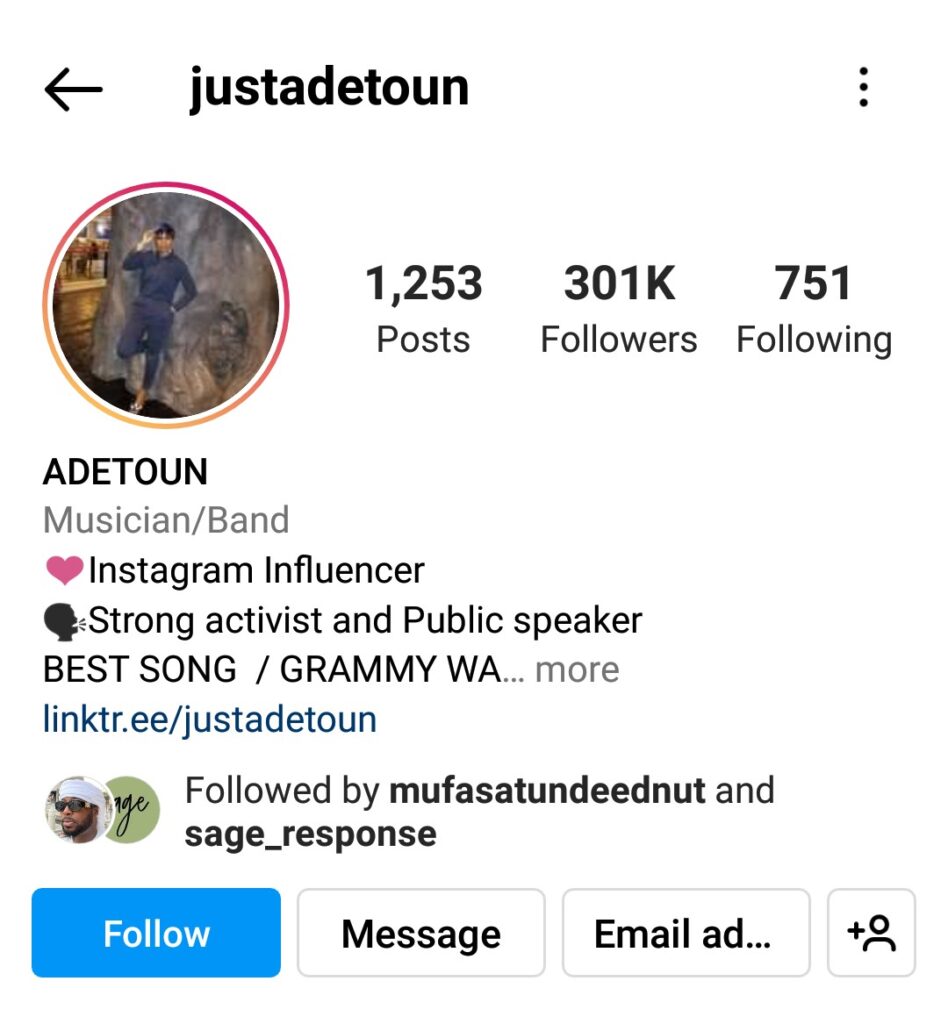 Now, on the overall, she has lost 11 thousand followers afterwards, as her followers dropped from the initial 312 thousand followers to 301 thousand followers.
Adetoun, in a post made on Wednesday, 13th April 2022 shared on her Instagram page had addressed her followers and Nigerians to support the candidacy of the former Lagos State governor, Asiwaju Bola Tinubu, a presidential aspirant under the All progressives Congress, (APC) platform, saying Nigerians should ignore the shadiness surrounding Asiwaju Tinubu's background by supporting him to be president and advised her followers against supporting the VP.
Comparing Tinubu to devil and Osinbajo to angel, she said the devil we know is better than the angel we don't know.
In her words, "Election is coming now, who wants to be president of Nigeria? Every rat don dey bring their head comot from their hole.
"Everybody wants to be president and the major contender that wants to be president of Nigeria is my father, the Jagaban. And now according to you people, according to the citizens, according everything you people are saying, people say Jagaban is scam, certificate scam, age scam, state of origin scam, school scam, what is it again, business scam, health scam his name sef scam, and he's contending in a country that is already a scam. Wetin remain ehn ,the devil you know is better than the angel we don't know."
"Nigeria is a scam and we dealing with scams and the chief scams has come out that he wants to be president please let the chief scams rule the country"
In reacting to this development, her followers and many Nigerians who felt insulted with her claims reacted angrily to the video by exposing her private life and her controversial marriage to her present husband called Larry.
ALSO READ: FG's faults: Stop blaming Osinbajo — Lemo, CBN ex-dep gov, cautions
Many others rushed to her profile to unfollow her page and in 5 hours Adetoun had lost over three thousand followers as at the time of writing this report.
Also, in reacting to the video, popular online news platform, Gistlover, called Adetoun out, informing that her action had caused thousands of her fans to unfollow her on her Instagram handle, saying: "3k down, more to go, you all are doing well standing up against this people. I am so proud. I come in peace."