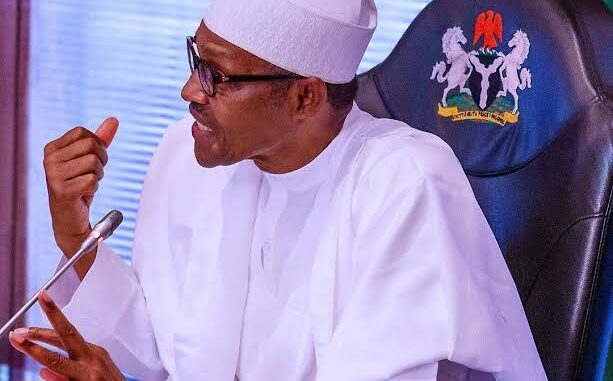 The outgoing Buhari-led government in Nigeria has recommended that the new administration of President-elect Bola Tinubu should give public sector workers pay rises after removing a fuel subsidy in June.

Labour Minister, Chris Ngige, who made this known on Tuesday, March 28, 2023, said, President Muhammadu Buhari, who steps down on May 29, had planned to remove the popular but costly subsidy in 2022 as part of fiscal and petroleum sector reforms but abandoned the plan because of fears of protests in the run-up to last month's election.
ALSO READ: Nigeria to sustain fuel subsidy with N3 trillion in 18 months — Finance Minister
Previous Nigerian governments have promised to remove the fuel subsidy, which most economists say is an unsustainable drag on public finances, but have failed to do so because of fierce opposition from citizens.
Many Nigerians regard cheap subsidised fuel as at least one benefit they receive from the state, which has not been able to deliver other basic services such as electricity and security despite receiving billions of dollars every year from oil exports.
Though the current administration has performed better than predecessors in infrastructural development, yet, there are still a lot to be done in fixing the electricity and security challenges.
"We have already concluded on the issue of pay rise … we recommended 5% and 10% pay rise for workers in different categories," Ngige said.
While the new government is not obliged to act on the recommendation, the call does put pressure on Tinubu to fulfil his campaign promise to remove the subsidy – even though the outgoing administration itself failed to do so.
Tinubu, who is from the same party as Buhari, also promised during his presidential election campaign to ramp up oil production and deregulate midstream gas prices within six months.
Tinubu said in his manifesto that he would channel the money saved on the subsidy into agriculture, social welfare, road construction, public transport subsidies, education and healthcare.
Nigeria set aside 3.36 trillion naira ($7.3 billion) to spend on the subsidy until mid-2023, according to its finance minister, Reuters reported.