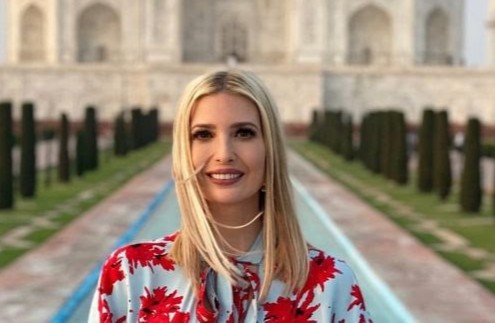 America's workers and small businesses are the backbone of our economy and the heart of our communities. The United States has the most innovative, devoted, and talented workers in the world — and nearly half are employed by small businesses. For over three years, our administration has been fighting hard for your success, rolling back the red tape to ease regulations, launching the "Pledge to America's Workers" to champion more workforce opportunities in this economic boom and fighting for the forgotten man and woman. Now, more than ever, we stand with you and we are committed to helping you through this uncertain time. Friday, President Donald Trump took the boldest action in history to provide emergency relief for American workers and families — and to preserve our nation's small businesses.

Over the past few weeks, we have experienced an unprecedented public health crisis. Just a month ago, unemployment was at a record low. Americans who had been on the sidelines had come back into the workforce at the highest rate in decades. Wages were up and rising fastest for low-income workers.
ALSO READ:
The Fix: Michelle King explores workplace sexism against women in her new book
Within weeks, a pandemic has threatened the health, safety, and livelihoods of millions around the world — including here in the United States. In order to curb the spread of the highly-contagious virus, we have had to work from home, transition to distance learning, and temporarily manage a new way of life. As we collectively and individually experience this new reality, we have seen firsthand the hardships citizens face when they do not have access to paid family and sick leave. Too many people have had to decide between earning a living and taking care of themselves or loved ones. No American should have to make these decisions. Lack of access to paid leave hurts vulnerable communities — such as low-income workers and their children and elderly parents — the most.
Trump was the first president ever to include paid leave in his budget and has advocated for ensuring that every working American has access to this crucial benefit. This pandemic underscores the importance of paid leave policy.
Through the recent emergency relief legislation, we secured two weeks of paid sick leave for workers at businesses with less than 500 employees — those least likely to have existing access. Now, they are able to take the time they need to care for themselves or a family member because of COVID-19. Additionally, parents who have to stay home to care for their children due to childcare and school closures are now eligible for up to 12 weeks of paid family leave. Thanks to Trump, this will come at no cost to small businesses, which have suffered some of the greatest financial losses due to this pandemic, and they will be reimbursed for providing their workers this benefit.
With the historic legislation that the president signed Friday, all workers who make under $99,000 will get direct payments: A typical family of four will receive $3,400. This legislation also includes much-needed emergency funding to help our child care providers stay open, pay their employees, and prioritize the childcare needs of our health care, first responders, and sanitation workers all across the country. Furthermore, it provides $350 billion for small business loans. These very favorable loans will help local firms pay for operational expenses and, most importantly, they will enable employers to keep workers on the payroll. If a small business retains its workforce, it will be eligible for loan forgiveness for costs associated with payroll, mortgage interest, rent and utilities. The bill also ensures that loans to hard-hit industries are focused on retaining their roughly 3 million employees.
This emergency relief bill puts American workers and families first — and provides the supports that small businesses need to keep them employed. Just as Trump has done since the very first day he came to office, he will continue to prioritize hardworking families in the days, weeks and months ahead. Thanks to the president's decisive leadership, we will stem the outbreak of the virus, protect the health and well-being of our citizens, and we will emerge from this in the strongest position for our economy to soar to even greater heights.
• Ivanka Trump is senior adviser to President Donald Trump.