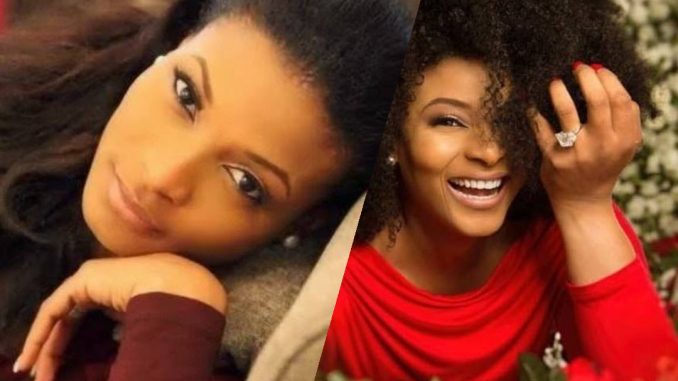 The Lagos-based Pastor Ituah Ighodalo of Trinity House Church, has lost his wife, Ibidunni, who died Sunday morning.

As gathered, Ibidunni, a former beauty pageant, business woman, who was into event planning and equally a marriage counsellor, died in Port Harcourt.
With her foundation she founded, the Ibidunni Ighodalo Foundation, she had supported couples having difficulty bearing children.
ALSO READ: Nigerians mourn Alexander, BBNaija's Khafi Kareem's brother, shot dead In London, say #PrayerForTheKareems
The sad news had thrown Nigerians into mourning after it broke out Sunday morning that Ibidunni, wife of the renowned Pastor Ighodalo, had died.
It was said she had gone to Bayelsa and Rivers states to help with the building of isolation centres for COVID-19 patients.
Ibidun, the former Miss Lux, would have clocked 40 on July 19, 2020.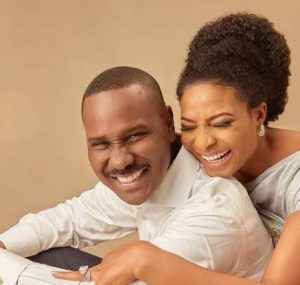 A member of the family, Asue Ighodalo, in a statement said, the families of the deceased requested for privacy while mourning the late beauty queen.
"The Ighodalo and Olaleye Ajayi families are deeply saddened to announce the sudden loss of our beloved wife and daughter Mrs. Ibidunni Ituah-Ighodalo who passed away in the early hours of today.
"As you will understand, this is a difficult time for our families and we will appreciate some privacy during this time. All information of burial proceedings will be provided in due course," the statement read.
Below are some of the messages posted on Twitter mourning the deceased, while also condoling with the bereaved husband, children, family and loved ones:
Breaking: The beautiful wife of Pastor Ituah Ighodalo, who pastors The Trinity Church.
Mrs Ibidun Ighodalo was reported to have died of cardiac arrest this morning around 2am.

This video was shot early last week. As if she knew, her time is up😭😭😭#RIP pic.twitter.com/z5o2V3A9DA

— ¶VIRAL REALTOR ®🇳🇬🇨🇦🇬🇭🇺🇸🇬🇧 (@tholuinspire) June 14, 2020
Mrs Ibidunni Ighodalo, a former Nigerian beauty queen and wife of Pastor Ituah Ighodalo, has died.

She died of cardiac arrest this morning.
This is really devastating.

My condolences to the Ighodalo family.

— #OurFavOnlineDoc 🛂 (@DrOlufunmilayo) June 14, 2020
Such a shocking horrible news. I pray for strength for Pastor Ituah, the kids and everyone else she's left behind. pic.twitter.com/vrHj794Dz7

— JJ. Omojuwa (@Omojuwa) June 14, 2020
💔💔💔💔
Very detailed and hard working
Humanitarian
RIP Ibidun
We met like thrice ..
What will happen to all your projects ..
Pastor Ituah may God give you the strength .. pic.twitter.com/ZZWIB9LlTF

— 👑Olufunmilola Awolowo (@fonag4mi) June 14, 2020
Breaking: Ibidunni Ighodalo renown event planner, founder of Ibidunni Ighodalo Foundation, ex beauty Queen and wife of Pastor Ituah Ighodalo, head pastor of Trinity House Church has passed on. Details to follow.
May God comfort her family🤍🙏🏽 pic.twitter.com/EsUYjVCgHN

— Moji Sensei Delano (@MojiDelanoBlog) June 14, 2020
Ibidun Ighodalo, ex-Nigerian beauty queen, CEO Elizabeth R events and wife of Pastor Ituah Ighodalo of The Trinity Church, dies at 39.

May her soul rest in peace pic.twitter.com/2dnSz4tvi0

— Person Pikin 🇳🇬 (@TheBabaTee) June 14, 2020
Ibidun Ighodalo, Ex-Nigerian beauty queen and wife of Pastor Ituah Ighodalo of The Trinity Church passed on earlier this morning. She was reported to have died of cardiac arrest.

May her soul rest in peace. pic.twitter.com/IzH9cR6tAt

— Whatsupblog9ja (@whatsupblog9ja) June 14, 2020
Ibidun Ighodalo? The delectable Elizabeth R events? No way, this is painful..

My heart particular goes out to Pastor Ituah Ighodalo..

Thoughts and prayers for him and the family.

Rest with the angels Ibidun….
The stars guide you home…. pic.twitter.com/qgi7yYt43L

— Raymond (@IamTheIroko) June 14, 2020
I met Ibidun Ighodalo sometime last year and I can say that she was a very nice, sweet and humble individual. My thoughts and prayers are with Pastor Ituah and the entire family.

— Ehis Obozele (@EhisObozele) June 14, 2020
I remember 13yrs ago or so when pastor ituah wanted to marry ibidun and the redeemed committee had written a letter of how he wasn't supposed to marry her…from fertility Ish till she adopted. She passionately built an event company which bloosomed.. Heaven as gained a soul

— sophie (@ChocBerry_) June 14, 2020
Mrs Ibidun Ighodalo, wife of Pastor Ituah Ighodalo of the Trinity Church, Lagos is dead. She reportedly died ofCardiac arrest in the early hours of today. May her soul rest in peace. pic.twitter.com/CVPZKEU6Qw

— PREMIUM TWEEP (@Xantaplux) June 14, 2020
My deep condolences to my friend and brother Pastor Ituah Ighodalo on the passing of his wife Ibidun. May the Lord rest her beautiful soul 🙏 pic.twitter.com/oHuIhNAkBR

— Nsima Ekere (@NsimaUEkere) June 14, 2020
'Heartbreaking' Ibidun Ighodalo goes home

The beautiful wife of the popular pastor, Pastor Ituah Ighodalo, head pastor of Trinity House Church, Ibidunni Ajayi Ighodalo, is reportedly dead.

Quick checks revealed that her official Instagram handle… https://t.co/n4hw0ICNqS pic.twitter.com/QTdb1tB1ZM

— Freelanews (@freelartltd) June 14, 2020
Great soul PASTOR ITUAH… My sincere condolences to you and yours… https://t.co/94E2RAnzQ2

— Dele Momodu Ovation (@DeleMomodu) June 14, 2020