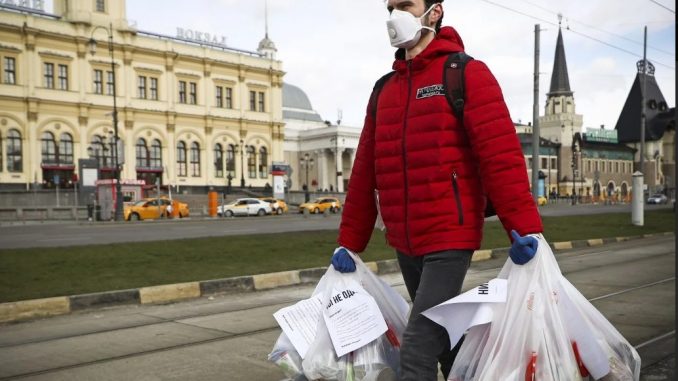 Russia has reported 5,966 COVID-19 cases over the last 24 hours, raising the total number to 74,588 as of Saturday, official data showed.

The death toll climbed to 681, up 66 from the previous day, while 6,250 people have recovered, including 682 in the past 24 hours.
Xinhua said Moscow, the country's worst-hit area, confirmed 2,612 new cases over the last 24 hours, taking its total to 39,509.
ALSO READ: Global outcry after Trump suggests if coronavirus can be treated by injecting disinfectant
Russia's consumer rights and human well-being watchdog Rospotrebnadzor said in a statement on Saturday that 168,055 people were under medical observation as of Friday.
Russia announced its first two cases on Jan. 31, with confirmed cases increasing significantly since the end of March. The daily tally reached its peak of 6,060 on April 19.
President Vladimir Putin said on Thursday that the country's most important task is to minimize the negative impact of COVID-19 and reduce socioeconomic losses.
The Russian central bank on Friday cut its key lending rate by 0.5 percentage point to 5.5 percent, the lowest since September 2013, to boost its coronavirus-hit economy. Enditem