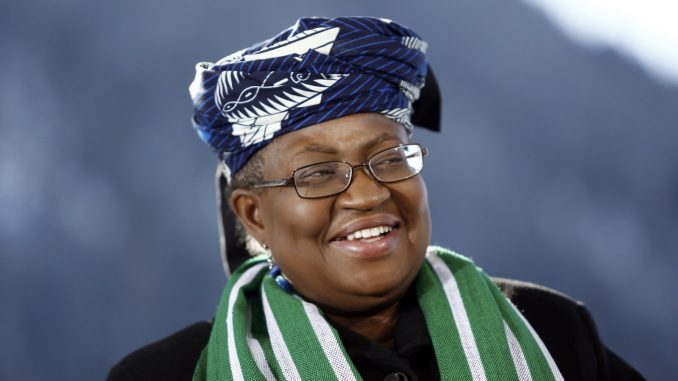 European Union (EU) ambassadors, on Monday, October 27, reached consensus on backing Nigerian candidate Ngozi Okonjo-Iweala in the race for the World Trade Organization's top job, two EU officials said.

Europe had trouble reaching a common position on which of the two remaining candidates it wants for the World Trade Organization's director general: Nigeria's Okonjo-Iweala or South Korea's Yoo Myung-hee. A majority wanted to back Okonjo-Iweala, but because a group of Eastern European and Baltic nations had doubts about that choice, the diplomatic bargaining dragged on longer than expected.
EU ambassadors discussed the appointment on Monday morning after EU trade diplomats failed to reach a consensus at their meeting last Friday. At the meeting on Monday morning, Hungary and Latvia were the two countries not to agree. It wasn't until another meeting of EU ambassadors on Monday evening that all EU countries rallied behind the Nigerian nominee.
This decision will be communicated in Geneva on Tuesday.
ALSO READ: We'll push, push until you emerge WTO DG, Buhari assures Okonjo-Iweala
"This is considered a strong signal to reinforce the multilateral order, a clear signal towards Africa and a sign of mutual trust," one EU official said.
The WTO hopes to select a new global trade chief by November 7.