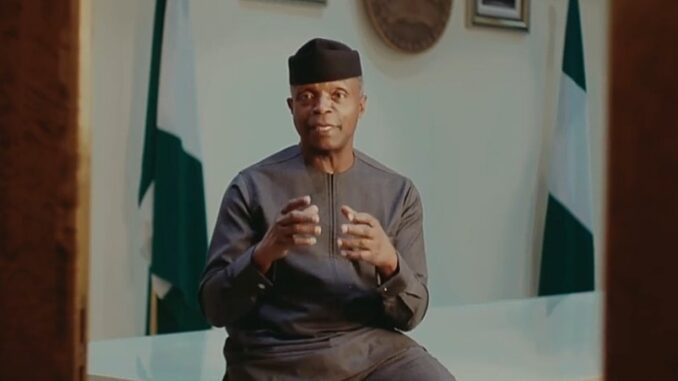 Oluwafemi Popoola

The Nigeria's Vice President, Professor Yemi Osinbajo, SAN, has applauded teachers in every part of Nigeria, for their immense contributions, commitment and sacrifices in positively shaping lives and destines of Nigerian children.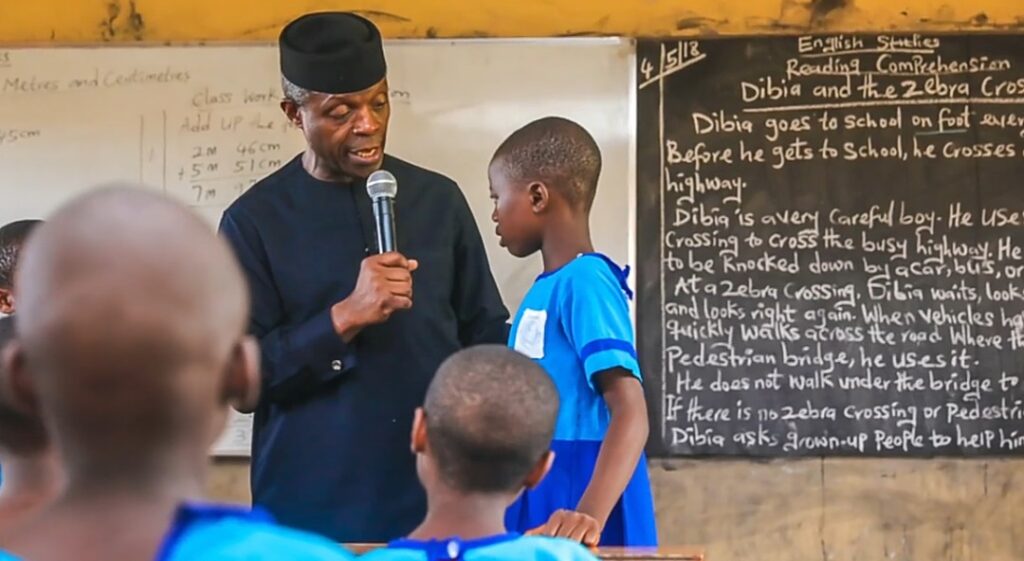 The Vice President expressed his fondness for the teachers' role in building their students in a short video clip to mark the World Teachers' Day.
In the 4-minute video that circulated on social media, the Vice President was seen acknowledging the exceptional efforts of some of his teachers in primary and secondary schools, mentioning their names and thanking them for all they did.
While also recounting his experience during his university days, Prof Osinbajo, who was a university lecturer before becoming the Vice President, applauded his, lecturers' roles imparting him with the needed knowledge, appreciating the role they all played in the build up of his eventual person.
ALSO READ: Tried and true Buhari-Osinbajo partnership: Some lessons to learn and benefits
Prof Osinbajo said: "Teachers are probably the most underrated VVIPs in the world. That's very, very important personalities in the world. That is probably the most underpaid too and the most under appreciated.
"The truth is that teachers are just incredible molders of the lives of those that come across them the young people, especially in pre-school to primary school and to secondary schools. Teachers at those level are particularly important in the lives of the young men and women who they teach and who they mentor.
"I, for one, I'm really the product of several teachers. My primary school teacher, Mrs Oyegunle would just be reading to us regularly in class every afternoon, taught me the wonders of reading poetry, prose and biography and all of that. And then in secondary school, I had a teacher in Form 1 that's JSS 1 in today's terminology, who was Mrs Olushade. She was an extremely and incredible. Really, what I would call that she did what was so inspirational for me.
"I was just barely two weeks in class at the time. She read this particular essay that I had written. After declaring one particular essay the best, she then said there is a particular essay that I read which I had never seen anything as imaginative as that essay. It turned out it was my essay. It was so inspirational for me. And it gave me so much confidence going into latter years about my writing abilities. It just stayed with me forever."
Speaking further, he said: "In the latter years, I had a Mrs Odunsi who was my Economics teacher. She was just outstanding. And Economics wasn't a subject that we liked very much, but Mrs Odunsi coming into it especially in our A Levels class. She just turned around for us and a great grace we had was just on the account of her passion, her style and her general empathy about what was required to teach.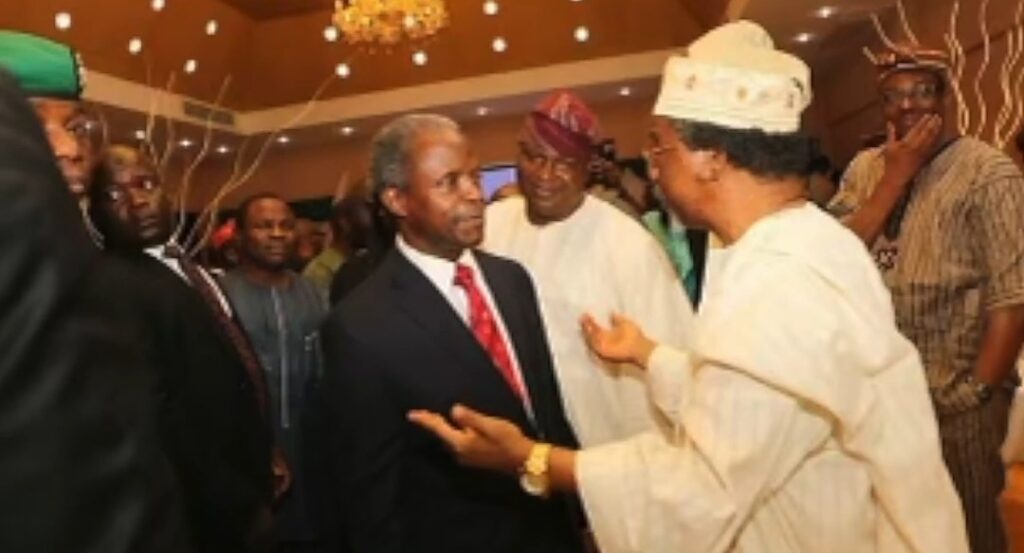 "I kept thinking about teaching and it was just something for me I thought I might end up be a teacher. But when I got to university and I had a great privilege of me being taught by and the teacher that really inspired me then was Professor Oyebode.
"He taught me in my second and third year. I attended his International Law class and Jurisprudence. And he was just outstanding just the way he presented his facts. He was the one person by just the way he taught and by the way he carried on, I was convinced that I was going to be a teacher and a lecturer."
I started teaching in 1981. I taught for several years. Just under 40 years.
"On this special day, the World Teachers' Day, I like to wish all teachers in this nation wherever you may be. Whether you are in a village or in the city or in town, where ever you may be, I like to wish you Happy Teachers' Day.
"We are extremely proud of what you do, we are extremely proud of your work. We sincerely appreciate all the sacrifices that you make every single day. We regard you as a major pillar of our society. Happy Teachers' Day. God bless you."