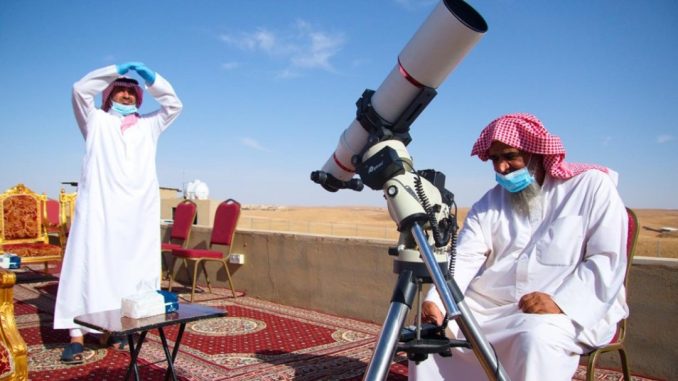 Saudi Arabia has announced that this year's Eid al-Fitr will begin on Sunday May 24, since the Shawwal moon was not sighted.

Authorities in a statement said that Saturday will be 30th Ramadan, the last day and Eid al-Fitr will be celebrated on May 24, 2020 (Sunday).
The Supreme Court congratulated Custodian of the Two Holy Mosques King Salman, Crown Prince Muhammad Bin Salman, the government and people of Saudi Arabia, as well as expatriates and the entire Muslim Ummah on the occasion of Eid al-Fitr.
The United Arab Emirates will celebrate the first day of Eid on Sunday.
ALSO READ: WATCH VIDEOS: Bank manager miraculously survives plane crash in Pakistan, scores killed
The announcement was made after the UAE's moon-sighting committee held a virtual meeting under the chairmanship of the Justice Minister on Friday.
The Central Route Hilal Committee will meet in Karachi on Saturday to observe the Shawwal moon in Pakistan. Federal Minister for Science and Technology Fawad Chaudhry has already claimed that Eid-ul-Fitr will be celebrated all over the world, including Pakistan, on Sunday, May 24.