By Oluwafemi Popoola

The Federal Government of Nigeria is the first in the African continent to have designed a data-based plan on energy to fulfilling the local and international obligations regarding its energy transition from fossils to renewables.
This fact was stated by Laolu Akande, the spokesperson to Nigeria's Vice President, Prof Yemi Yemi Akande SAN, on Tuesday, September 6, 2022, featuring on a Channel's TV documentary programme, Sunrise Daily.
Akande, who had travelled with his principal, Vice President Osinbajo to the US, among others in his delegation, said the Western world is beginning to acknowledge the commitment of the Nigerian government towards the global agreement to pursue a cleaner environment.
According to him, Nigeria's Energy Transition Plan also includes providing more energy access to Nigerians, saying, "there is a plan to have five million solar connections that are going on and then we bring twenty-five million people into energy access."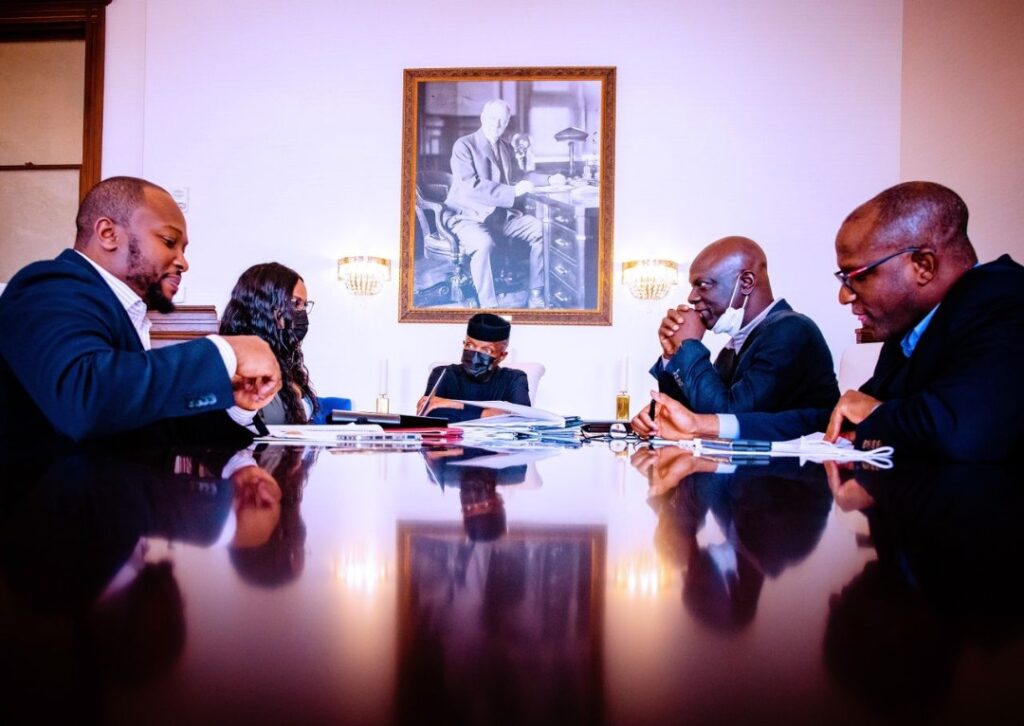 His words: "We have the climate change challenges, we have to make our earth more habitable and so to do that we have to reduce fossil fuels and the emissions. Nigeria has signed up for that because that is one crisis by itself.
"Another crisis we also deal with, talking about energy specifically, is the energy access, what the VP has called energy poverty.
"What the energy transition plan has done is to put the two together and say, look, we can achieve both of these and begin to reduce significantly our emissions and at the same time use what is available in this case, specifically gas mostly.
"To also increase energy access to industrialize and increase energy access including other renewables such as solar."
Akande said: "Internationally, we have obligations to the people. We need to electrify our communities to bring a lot of people into some kind of energy access.
ALSO READ: Osinbajo's debt-for-climate swap win-win for all, Akande explains
"For instance, under the Solar Power Naija which came under the Economic Sustainability Plan (ESP), you remember there is a plan to have five million solar connections that are going on and then we bring 25 million people into energy access.
"We are going to be getting it done and as we are doing it, more people will begin to see it like you are seeing it in some places, these are already in operation.
"Internationally, the world is beginning to understand that Nigeria does have a solid plan, data-based plan, first of its kind in Africa to fulfil our international obligations regarding climate change issues and at the same time give our people more energy access."
Speaking on the issue of the debt-for-climate swap deal, the Vice President proposed to the international community for greater participation of African countries in the Global Carbon Market, Akande said: "The way I see the debt-for-climate swap deal that the VP has put forward is actually a win-win for us all."
"It is a win-win for the international communities that are committed to this climate change adaptation, that is committed along with Nigeria to reducing our emissions and fossil fuels."
"I understand the debt-for-climate swap deal and I think Mr VP has done an excellent job on it. Once it is accepted and is in play, we will be getting credit for some of the debt that we have especially debt servicing.
"So, Nigeria will be writing off debt service obligations of a nation and that is going to give us some debt relief and it will increase our revenue space because we will then be spending less on payment for a debt. So it's a win-win situation. That is how it works.
When asked about the visit of Vice President Osinbajo to the US with the aim to source funds that will kick-start the energy transition process with the sum of an initial $10 billion whether it was successful or not, Akande said the US trip was a success saying Osinbajo had series of high powered and productive meetings that involved both the World bank President, David Malpass and US Vice President Kamala Harris.
"The VP had a series of meetings last week in Washington, DC. He met with the World bank President, some of the leaders from IMF, he met with Secretary for Treasury Madam Janet Yellen. We met with Samantha Power, who is the United States Agency for International Development (USAID) administrator and, of course, he also met Kamala Harris, the Vice President of the United States," Akande said.
"Essentially, he was showcasing the Energy Transition Plan in every meeting that he went, the reception, the responses have been quite impressive and you could remember the previous week just before he travelled to the US, the Energy Transition Plan had been launched and at the launching, we already had a commitment of about $3 billion to support the plan, so we had $1.5 billion from the World Bank and another N1.5 billion being completed by a US company, Sun Africa."
"So, his meeting went very well, a lot of promises have been made to review the Energy Transition Plan and to see how it is, we can have collaboration which we need whether it is the debt-for-climate deal which the Vice President is proposing or how to open up the Carbon Market to Africa countries so that we can get credit for some of the pro-climate change developments that we do.
"One of the interesting things that happened in the White House meeting is that, of course, it turned out that both Vice Presidents were formerly Attorney Generals of big states in the countries. Vice President Yemi Osinbajo was the former Attorney General in Lagos State and Vice President Kamala Harris was the former Attorney General of the State of California."
"So, beyond the official interaction you could observe that they heat up and had a very interesting chemistry, very useful meetings so essentially this plan, the energy transition plan is getting a lot of positive reviews and we are very confident that not only will some of this proposal and all of it, not only will it go through for Nigeria but it will be very helpful to African countries and several other developing countries of the world", he concluded.