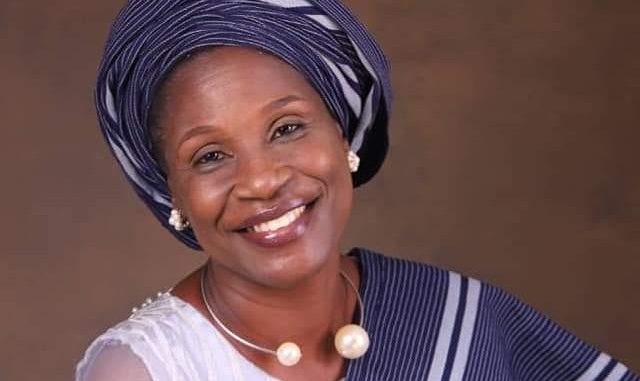 Every problem humans go through on earth has been attributed to a curse which individuals can overcome if they genuinely give their lives to Jesus Christ.

These were the words of Pastor Moji Jaiyebo, ministering during the 2020 Christmas Carol Service, held on Sunday, at Charis Family International Church headquarters, Cultural Centre Road, Mokola, Ibadan, the Oyo capital city.
Pastor Jaiyebo said for an unbeliever to give his or her life to Jesus Christ, especially at this season, will be a best decision which can move God to put an end to their difficulties often aided by a life life devoid of a keen relationship with God, as "Jesus Christ, God gave for the salvation of mankind," she said "is the reason for the celebration of Christmas."
The significance of the coming of Jesus Christ to the world, His death and resurrection, and the relief He has freely offered humanity enjoyable by those who heed His call to give their lives to Him have all been stressed with the scriptural readings taken from the Books of Luke 2:1-14 and John 10:7-11.
Pastor Jaiyebo, the Head Pastor of the Pavilion of Grace, the Bodija, Awolowo Avenue, Ibadan, branch of the church, admonishing the congregation said that Jesus Christ, though has ended every curse, it is only those who give their life to Him, walking in obedience to His call that are free from the curses on earth.
Stressing this further, she said all sorts of negative happenings that people experiences in their day to day living which cause them denial of needs or aspiration, or are discomforting, are all manifestations of curses.
"There is a curse on the earth. For instance, there are different sicknesses that come with each season. You are happy now and for whatever reason, you are unhappy the next moment, it is a curse.
ALSO READ: 7 benefits 'Great Grace' will offer you beyond human intellect — Pastor Jaiyebo
"It could be that you are always late. Even when you arrive early to somewhere, it will eventually turn out that you will be taken as if late before it gets to you.
"Your own may be whenever you turn to, it is struggle upon struggle. It was struggle to be born, struggle to grow, every sickness that happens to a baby happened to you. It is a curse," the minister said,
She reiterated that, "There are curses everywhere. Even, that she said, "In the air we breathe in, there is a curse. If you take a microscope to check what goes with the air we breathe in, you won't want to breathe it in. There is curse everywhere."
Sharing her personal experience before she encountered Jesus Christ, Pastor Jaiyebo said, it was one problem to the other from her childhood till she completed her university education.
"I've gone through life, something must always happen to me at one stage in life. I've gone through pains, if there is any opportunity to celebrate, something will just happen that the celebration won't be done.
"On my graduation day, they killed a cow and cooked all through the night to celebrate it, but by 6:00 a.m. in the morning, it just happened I couldn't stand again – someone had to hold me at the back to take my graduation photograph. It was that bad," Pastor Jaiyebo said.
According to her, the problems continued unabated until she became born again and realised that with her new nature, every negative experience and encounter must stop, and while she stood her ground to ascertain her freedom, she said she got relieved.
She said: "At a time, I got born again, and I realised that this must not continue – as a child of the Living God, I know nothing can stop me, and I continued to stand my ground.
ALSO READ: How people get destroyed by sexual immorality, Rev. Ajetomobi reveals, warns
"So, afterwards, it got to my wedding day, and I thought the trend would continue, but the curse had been broken. I thought something would happen as usual, but God showed up. My marriage was like a convocation because people turned up," Pastor Jaiyebo, said.
She revealed that the curse may show up for people at different stages of their lives. For some people, it is at child birth, at wedding and at different stages of life when they are to encounter a breakthrough.
"As Jesus Christ came, He put an end to every curse which can show up anywhere. Air is everywhere, and scientists have told us that air is colourless, odourless – you can't see it. A curse is like that – it is like air and it is no respecter of anybody. To enjoy the good things of life, give your life to Jesus," Pastor Jaiyebo charged.
"It is the blood of Jesus that makes the boundary. If you are not born again, you are like the Christmas tree or Christmas chicken, that won't last till January before they go with the celebration.
"Jesus is the reason for the season. If you give your life to Christ, He will sign you out of all those who you owe causing you all sorts of hardship and He will pay for it. It is inside Him you can win the battles of life.
"The highest anyone can do is to abuse you and call you a bastard, they called Jesus Christ more than that. Whoever stands on your way, just tell the person that if you stand on my way, if you deny me, God will do it. Jesus Christ died so that you can live. Give your life to Him," Pastor Jaiyebo said.